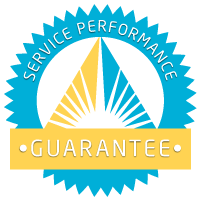 Melbourne Plumbing Group understands the importance of quality, professional service and delivers on this all day everyday!!!
Why the name Melbourne Plumbing Group? The plumbing industry is one of the most diverse trades and sometimes confusing as there are so many aspects when it comes to plumbing.
Melbourne Plumbing Group had a goal in mind when forming the company to be diverse and provide our client base with a team of high skilled plumbers in different fields of the industry.
To date we are close to reaching our goal now having full time staff with specific skillsets including:
With our trade knowledge and high focus on customer service we pride ourselves on being the most professional, skilled and service driven plumbers Melbourne has to offer.
Melbourne Plumbing Group have full time office administration staff to fast track reports, camera footage and any enquiries you may have.
We offer a genuine 24-Hour Emergency assist that is on stand-by for all of Melbourne 365 days a year.
Melbourne Plumbing Group can handle your domestic, residential & commercial needs. We have built a strong customer base with all types of home owners, businesses, property and body corporate managers, schools, facility managements, and property maintenance companies to name a few. Our strong understanding of our clients specific daily needs is why we are ahead of the field and have the trust you only get once earned.
'To provide all of Melbourne with the best maintenance and investigation plumbing service that there is to offer. With this in mind our core focus and values are built around reliability, quick response and always providing our clients with results'.
'Melbourne Plumbing Group stands by our three pillars that are non-negotiable Reliable, Responsive & Results. Building sustainable long term clients that deserve high quality, informative and professional services by our highly knowledgeable staff'.