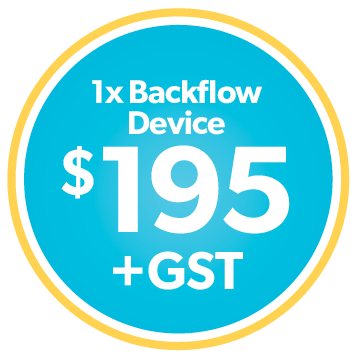 ABOUT BACKFLOW PREVENTION
Melbourne Plumbing Group are full time experts that  work with backflow devices on a daily basis. Annual testing, repairs, installation and planning are part of our services to all of Melbourne and parts of rural Victoria. We are members of Backflow Prevention association of Australia , strata community Australia, master plumbers too name a few. Experts, value for money and full time administration make dealing with us easy, call today!!!
Visit the Melbourne Backflow Prevention Group Website.
HOW BACKFLOW
PREVENTION ASSEMBLIES
WORK
This diagram shows a typical example of how a backflow prevention system is installed.
Devices there after (up to 5)
Over 5x devices – Price on application